Organisational Strategy & Advice
Improve your organisation's strategic direction with a co-designed approach
Organisational Strategy & Advice
Strategic Co-Design Approach
Many of the organisations we've worked with over the years struggle with how to harness the intelligence of their employees to drive innovation. The organisational strategy you have in place may be hindering agility, speed, cost-efficiency, and resilience. As a business leader, it is important to be aware of how your organisational model affects these areas.
Knowledge & an outside perspective.
That's what we bring to the table.
Organisational Strategy Services
Organisational Strategy
Business Model Development
Digital Transformation
Business Strategy Planning
Industry Research & Analysis
Workshops & Training
Business Model Development
When it comes to improving your business, careful analysis and considering different options is key. By thoroughly examining your current business practices and exploring alternative forms, you can make an informed decision on the best business model for success and increased profitability. Even if your current model is working well, this process will give you the assurance and knowledge to intentionally strengthen it.
Digital Transformation
We help you identify the areas of innovation and digitisation most relevant to your organisation so we both learn how to best leverage online tools to improve & streamline your operations specifically for your organisation
Workshops & Training
The best way to understand your organisation is to understand the people who drive the organisation.
That's why we always suggest a face-to-face workshop so when we create an organisation wide strategy we can base this strategy around the people who work in the organisation and not just solely rely on datapoints.
People First. Technology Second.
Our Business Advisory Services
The focus of We Push Buttons is on connecting people and organisations to increase their competitiveness and their ability to adapt to business conditions through collaborative effort. We have the capability and experience to assist in the development of:
Strategy formation
Strategic business planning
Ecosystem network analysis (SNA)
Executive coaching and advisory services
Case-study development and publishing
Measuring the non-tangible benefits of products, services, and collaborations
Business model assessment
Community engagement
Research and development
Business consulting services.
This is based on having conducted such activities in:
Economic development contexts
Large manufacturers engaged in new ventures
Agricultural settings
Hospitality environments
Peak bodies in timber and forestry industry sectors
Large corporates and small to medium-sized businesses
Government departments
Research bodies.
This platform has the people with the ability and the depth of knowledge and experience to address the issues that you face to:
Make the right connections in a networked world to build capability
Become globally competitive
Link into a range of resources and connections system-wide, to enhance your business.
We are a group of highly experienced and talented people who bring this expertise to bear on your situation.
We have the people, the ideas, and the frameworks/tools, as well as proven processes to work with you to achieve results.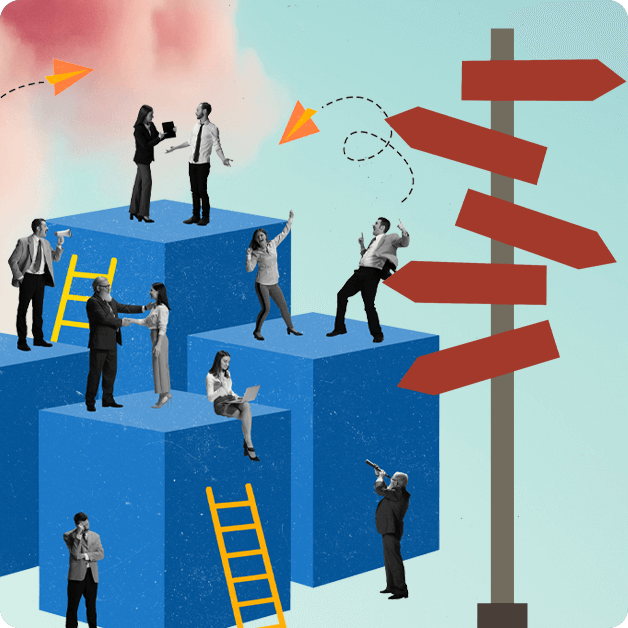 Co-Designed Strategic Planning
Building resilient future focused organisations
Organisations today are under more pressure than ever. In order to stay ahead of the competition, you need to continuously adapt and evolve. This is where we come in. We help organisations by collaborating on critical change, business strategy, leadership, capability building and of course technology.
Working with organisations large and small over the last 12 years from across Australia we have the knowledge to help you and your organisation better navigate these uncertain times.
Achieving your Organisational goals
It's one thing to develop an organisational strategy but actually implementing it successfully is an entirely seperate challenge. The key to success lies in executing the following:
Engage all stakeholders in the strategy development process
Ensure outcomes can be measured
Be realistic about what can be achieved
We often find quarterly deadlines ensure that staff are time-bound but also not overly pressured.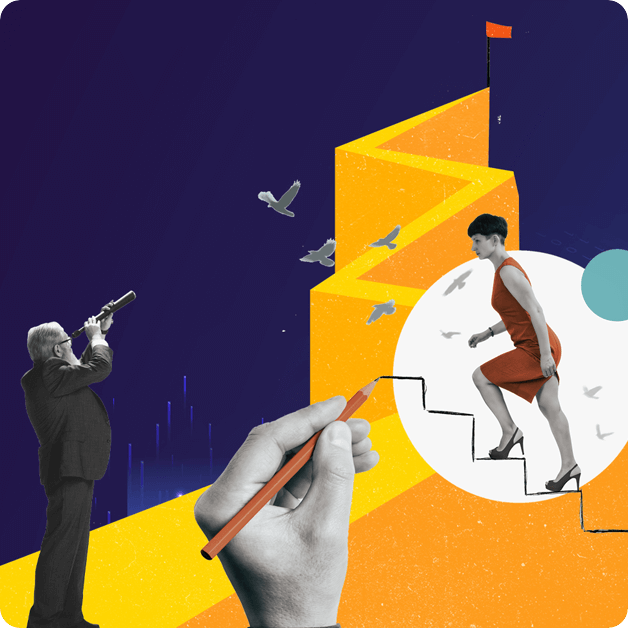 Are you ready to take your organisation to the next level?