Jonathon Hanks explains shared value
We Push Buttons interviewed Jonathon Hanks, founder and Director of Incite, a South African company that provides powerful tools to businesses in emerging markets, to help them build Shared Value and Sustainability best practice business models.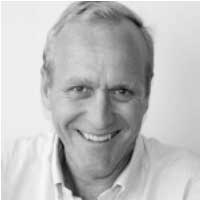 Shared Value is a business strategy that is based on profit generating principles at scale while addressing societal challenges at the same time.
Our valued client ACCSR engaged Jonathon Hanks to run Unlocking Shared Value, an intensive seminar to a small group of entrepreneurs in Melbourne, July of this year. Jonathon presented to a sold out course and outlined how Shared Value is the new paradigm for businesses engaging in emerging markets where the societal challenges are many and require thinking outside the square to deliver positive innovation and change through a business product or service.
The interview with Jonathon Hanks is very interesting and well worth a read. Jonathon gives us a few examples of how innovative entrepreneurs have taken up the challenge of addressing societal issues in South Africa and built growing and inclusive profit pools.
He takes us through the challenges of implementing Shared Value and the industries where this business model needs to be developed.