GIMP Review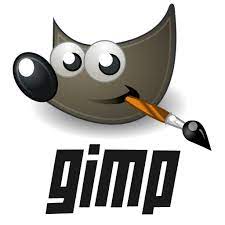 Image Manipulation Program
GIMP is a GNU image manipulation program similar to Photoshop or Paint Shop Pro. GNU means that the software is not owned by anyone, and can be freely distributed. Free in this sense means freedom, not necessarily free-of-charge, but it is available to be downloaded and used at no cost. This would seem to be the perfect solution for artists living on low-income who just need some cheap way to get their images online.
I have a client who wants to save images of his work so they can be ready to sell on Red Bubble. I've been using Photoshop for a few years but he doesn't have it, or any other commercial image software, so I went looking for a free alternative for him.
And I found GIMP, a free program that does pretty much everything that Photoshop does – and can even work with the same file formats!
My client is a visual artist working in ink and paint. His images are either photographed or scanned and then he wants them to be post them to his own website or sell his work through websites such as Red Bubble. Whilst this offers his work a unique 'lo-fi' character, this technique creates some issues when the colours don't appear as they would on the original work, or when smudges and blemishes appear on the original artwork. Many of his pieces are also black-and-white prints he would then hand-colour.
He asked me to make him a step-by-step tutorial in simple image touching-up, resizing and exporting various file formats (JPG and PNG specifically). What a great way to learn a new program! I had to try and find all the corresponding GIMP functions to match how I would do the job in Photoshop. Overall GIMP 2.6 functions work pretty much the same way as in Photoshop – though sometimes they're under a different menu.
My tutorial focused on:
removing speckles and blemishes

ie from dusty scans, random smudges etc

selecting and altering specific sections

straightening hand-lettering, rotating images

touching up colours

making colours more vivid or more solid

removing backgrounds

a must for printing T-shirts

resizing and exporting images

Red Bubble needs different products in different sizes and formats
 The basic GIMP 2.6 tools I used were:
Square and Round select

it's nice to have a round select tool as standard!

Lasso and Fuzzy Wand

The Photoshop Magic Wand is called the Fuzzy Wand in GIMP.

Eraser

It wasn't clear to me how to select a specific brush size for the eraser, something I use in Photoshop. Though it's not a necessity.

Move and Rotate

It wasn't clear how to select a section to move it – it seems that you need to cut the section, paste it, move it and then anchor it back on to its layer. OK once I worked that out.

Colour Balance

Useful for scans that lose some colour integrity!

Hue saturation

My favourite so far! Control the hue/lightness/saturation of the six primary/secondary colours. Individually, or click Master to loop through the hue palette for quick colour variations!

Brightness/Contrast

Just like you would expect.
There were only a few times I suffered severe culture shock in trying to find equivalent functions in GIMP 2.6 that I has previously used to in Photoshop. The way that GIMP makes you paste into a temporary layer when you want to move a selection was the least-intuitive difference. In fact I still fear that I may have got it completely wrong and am doing this a very long way around…
Also be warned! When saving PNG files, it asks for the Compression level [0 = full quality] – when saving JPG files it asks for the Quality level [100 = full quality]. I'm sure this makes sense in context to the file formats but it's opposite for artists.
Overall I was very pleased with the interface and general functionality of GIMP. Though when I tried to save a large file [5000 x 7100, 300dpi] it warned me that it had increased my virtual memory size (working on my ancient P4 – XP) and it seemed to take much too long to work on this large file. I'm sure this wouldn't occur with up-to-date machines, and for most web applications it works fine on my little machine.
If you're looking for a free program with professional image editing functions then seriously look no further.
Especially recommended for artists on low-incomes and old computers!
Advantages Of GIMP:
Runs on PC (win 2000 and above), Mac (OS X) Linux and many others
Does most things Photoshop does
Disadvantages of GIMP:
Some non-intuitive inconsistencies between similar functions
Conclusion:
Photoshop users will be able to adapt easily to GIMP. Artists who have older computers and/or lower incomes can create professional results cheaply and relatively easily – especially with the help of the vast number of online image processing tutorials (that's how I learned, basically). Don't be put off by some inconsistencies, rather revel in the fact that lots of people collaborate separately to create this amazing free software!
You can download GIMP 2.6 here
You can find other GNU programs here
Windows users can find some great alternative programs here
Please consider making a donation to the developers if you use this software. Gnome Foundation (not the garden variety)